we are maurices!
We believe a great outfit can change your day.
And that finding the perfect style should be just as much fun as wearing it.
At maurices, shopping can be more than just your free time, but the best "me time" of your day.
It's more than just clothes, it's about caring.
It's about letting you know that this is your place. We are your people.
And no matter how crazy life gets, we've got you.
Because we believe in putting people first.
In giving back and supporting the communities we live in and love.
From our hometown to your hometown…
Real, amazing, everyday women deserve real, amazing service, every day.
top 3 truths we believe in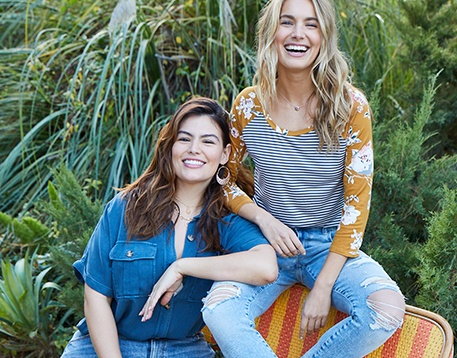 Style
A great outfit can make your day but should never break your budget. So we design clothes that are on trend but can be lived in: real versatile pieces in sizes 0-24 that can take you from day to night, season to season, and can mix and match with what's already in your closet.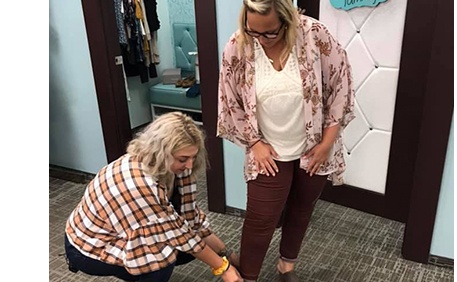 Service
You're always welcome here. Shopping with us is like shopping with a girlfriend: you'll get honest styling advice from true style experts and have a lot of fun doing it.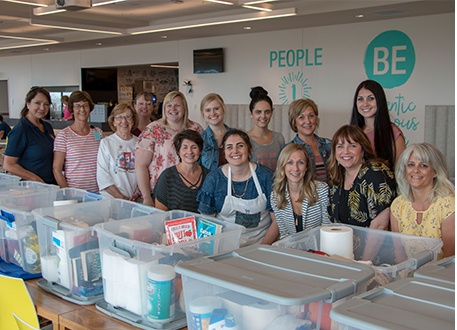 Community
Hometown is your town; it's our town too. Showing up for others is really important for us, so we make it a priority to connect to the places we live in and the people we love, celebrate inspiring women and giving back for good.
Feel good fashion for real life.™
That's why we're here. And we can't wait to meet you.
what our customers are saying about maurices:
"
Amazing customer service!!!!! This is the first time my shopping experience has ever been this personal, and the attention to detail and ME was beyond my expectations! #sherocks #canikeepher? #onlyshoppingwithher!
"
– Bailey S.
"
THIS is why this store is so great: you can take your skinny friend and you can be plus size and shop together!
"
– Renee J.
"
Emilee and Haley were so kind and genuine and helpful. They got me to try some pieces that I never would have on my own, and never made me feel bad for needing their help. The clothes I got are great, but the people make it even better. I left feeling uplifted. They really made my day (and night – I rocked the jacket and leggings at a concert that night!)
"
– Kristen S.
"
The associates are so great! When shopping for a party dress they nudged me outside my comfort zone and helped me pick something stunning. I have never been disappointed. I feel confident, beautiful, and unique in what I wear and it shines on my face and eyes.
"
– Rae Marie S.
"
Today was the first time after my mastectomy that I had enough courage to try on new shirts. Most shirts fit awkwardly, but Lisa was fantastic picking out stuff for me. She really went above and beyond!
"
– Billie F.
"
I'm in head to toe in all your stuff! Thank you for awesome outfits and my store where I go ROCKS! I love going in even if it's just to say hi to the girls !!!!
"
– Kate P.