what it's like to work here
We admit it — we're spoiled. We get to wake up each morning and go to the best place to work and shop. A great place to live, great people to work with and a great company with values you can really believe in — it's really rare in retail. And even more rare to find among a $1 billion company. Those hometown values are still with us and are entwined in our DNA today.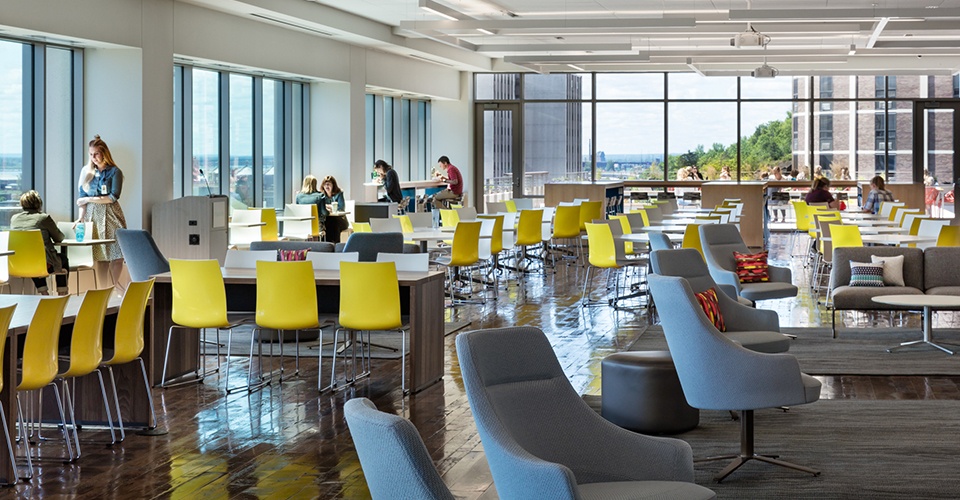 People first is what we always say, but it's what we really believe. So our career opportunities are all about fostering and promoting professional plus personal growth of the whole person. What that means is that not only do we promote learning hard and soft skills — there's an emphasis on well-being. It may seem silly but it's true: a "better you" means a "better us."
And the best news?
We have associates who know how to work smart and have fun.
Today we're 9,000+ strong — a company of passionate, engaged people who value a collaborative culture and are committed to connecting with one another, along with our customers.
PEOPLE FIRST
BE AUTHENTIC, CURIOUS, AGILE
WORK SMART & HAVE FUN
our secrets
love where you live!
Our stores are located in hometowns across the U.S. and Canada. And our home office positions are located in Duluth, Minnesota.
Nestled in the belly of beautiful Lake Superior, Duluth is home to a vibrant art, restaurant and music scene and an incredible community of people that care. It's where we opened our very first store and our headquarters are still here — we take pride in our roots, supporting the progress of our town that has supported us for so many years. The aerial lift bridge just across the bay offers breath-taking views that inspire us to be the best we can be out there while remaining grounded in our hometown roots.
Loving where you work and the lifestyle that comes with it is key to us. We're committed to a culture that helps you grow while still feeling at home. So our benefits are dedicated to supporting the total wellness, education, motivation and empowerment of our associates to lead healthy lives both at work and at home.
maurices headquarters
425 W Superior Street
Duluth, MN 55802
directions
maurices design studio
432 Park Ave South, 11th Floor
New York, NY 10016
directions